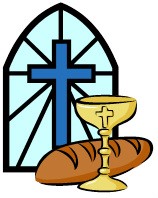 A Sacramental preparation program is offered for children wanting to prepare for the sacraments of First Reconciliation, First Holy Communion and Confirmation, that do not attend our Parish School. This program is held in the St Joseph's Parish Hall Monday afternoons 4pm-5pm during school terms. Further information about dates and workshops here.
Information Night for 2019 Program – October 29th 6pm in the Church.
Details of dates and times will be given at the information evening
This program is 1 year in duration and begins in Term 1 2019.
Program Co-ordinator: Natalie Bampton  email: bamptons@hotmail.com