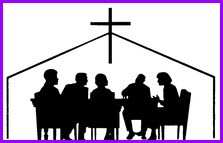 Tranmere Parish Pastoral Council was first established in 1971 and is a representative body of parishioners of St Joseph's working in close collaboration with the clergy to further the mission of Christ and his Church in the parish.
The Parish Council meets bi-monthly usually on the evening of the fourth Wednesday.
Our Mission
We seek to:    Welcome all people as we aim to strengthen our Christian Community
Be a caring faith community responding to God's love in our service to all as we live out the Gospel
Involve people of all ages in the life of the parish to meet individual community needs.
Plan for the future with hope and understanding, recognising changing needs and expectations
Current Serving Members 2019
Chairperson: Paul Halliwell
Parish Priest: Fr. Roy John Elavumkal
Deacon: Remo Patroni
Parish Co-ordinator: Stephanie Roach
Vice Chair: Paul Bartley
Parish School Principal: Adrian Grbin
Finance Chair: Paul Roocke
Members: Michael Boyle, Joy George, Chris Gillen, Rhonda Donohue, Patrick Maher, Alan Fassina and Julie Jansen.